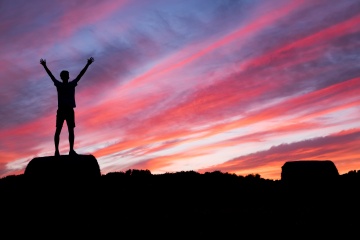 Booking Options
Call for info
Downloads
Academic Venue Solutions Conference 2018
We are delighted to invite you to this year's conference. Join your colleagues from the world of academic venue hire, for a packed programme of inspirational learning, networking and practical workshops. It's the biggest conference for academic venues who want to maximise their potential. You won't want to miss it.
Taking place on 5-6 December 2018 at Unique Venues Birmingham. UVB operates across two historic venues in Birmingham, and combines the best of both to provide a memorable venue for all kinds of events.
The 'Fit for success' theme will focus on how being 'fit' in all areas including; sales, marketing and wellbeing are essential to being successful. The programme is designed with you in mind, so whether you are in sales, marketing or operations, events, you will benefit from a superb range of presentations from keynote speakers to practical workshops, and of course, working within this unique sector it's a great opportunity to network with your colleagues.
We've held the prices! Choose from a range of great-value packages, what's more you can save money on each additional delegate that attends. For example the first delegate would pay the higher rate such as £550 then each additional person would then save 10% and pay the lower package cost.
P1: 2 days with one nights accommodation – first delegate £550
P1: Save 10% on each additional delegate - £495
P2: Day delegate on Wednesday - £275
P2: Save 10% on each additional day delegate - £245
P3: Day delegate on Thursday - £275
P3: Save 10% on each additional day delegate - £245
Some of the topics and speakers are outlined below with more coming soon. Download a copy of the draft programme so far.
Stealth, wealth and mental health - James Lee from the L&D Academy and James Lee Associates
Social media for location based businesses - Janet Bebb from the L&D Academy and Paje Consultancy Associates
Exhibitions - the more you put in the more you get out - Helen Cuddy from the L&D Academy and Paje Consultancy Associates

Psychology for digital marketing - Caroline Cockell from the L&D Academy and Paje Consultancy Associates

Effective bid writing - Anthony Cassidy from Marketing Manchester
Attracting association business; the benefits and challenges - Heather Lishman from ABPCO
A panel discussion with selected organisations
Registration is now open, to secure your place at this fantastic event, please confirm your details now. If you are not a member you can still attend the event as an associate venue.
Attendee information
We will be issuing a Conference Guide to all delegates before the event, which will include full details about the venues and sessions. In the meantime, here is some further information to help with your plans:
The nearest train station to Unique Venues Birmingham is New Street
Overnight accommodation will be at the Hampton Hilton on Broad Street
There will be a gala dinner at the rotunda on Wednesday night (black tie is optional)