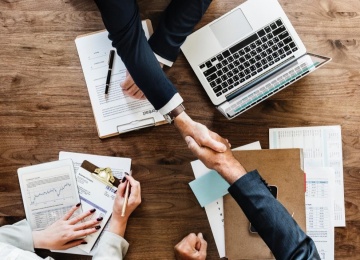 Booking Options
Call for info
Downloads
L&D 28 March: Conference and event enquiry handling and conversion excellence
Venue: Nottingham Conference Centre
Date: 28 March 2019
Overview
This is an interactive workshop for delegates and will offer a strong platform for achieving excellence in enquiry handling. The delegates will cover telephone techniques, good practice and selling skills to convert business. Each delegate will be asked to complete a SMART action plan to take back to their venue.
Target Audience
Conference Sales Team Members and Conference Office Managers.
Course Content
Connection, Service Delivery, Manner and Approach and Follow Up and identifying the key criteria in each area, ensuring all the key details are highlighted and understood.
Connection – ensuring the customer is offered an easy to do business route to booking with us
Service Delivery – Gathering all the critical information from the customer yet ensuring that we identify the buying needs of a customer, outline a property's Features, Advantages and Benefits and identifying to the customer how we will service their enquiry
Manner and Approach – Demonstrate to the customer our keenness to secure their business, demonstrate our knowledge and expertise so instilling confidence
Follow Up – Demonstrate to the customer how we can service their business, with professional, timely information and an understanding of their specific requirements. Do what we promised, follow up our enquiry!
Facilitators
Mandy Jennings and Nichola Jenkinson
Booking
For all Learning & Development enquiries and bookings please contact Lucy Fuller
email: academy@paje-uk.com
tel: 07402 308564
All courses can also be booked online at Eventbrite, click the following link
https://www.eventbrite.co.uk/o/learning-and-development-academy-paje-consultancy-ltd-10432588476
Course Fees
20% discount for AVS members: £195 +VAT per delegate per day. Course fees are normally £245 +VAT per delegate per day. Payment is due when the booking is made, and an invoice will be sent.
Cancellation of a course
Unfortunately, there are times when it is necessary for us to cancel a course. We may do this up to four weeks in advance of the course if delegate numbers are not sufficient. If we cancel a course, we can transfer you to another course of your choice within 12 months or refund the payment. Please do not make non-refundable reservations for accommodation or travel to a course in advance of four weeks of the course date.
Cancellation by an attendee
Up to 4 weeks prior to the course; you can cancel the place on the course and your prepaid fees can be transferred to another course with 12 months of the cancellation.
Less than 4 weeks priorto the course; no refund or transfer of fees to another course is possible.